Epoxy Flooring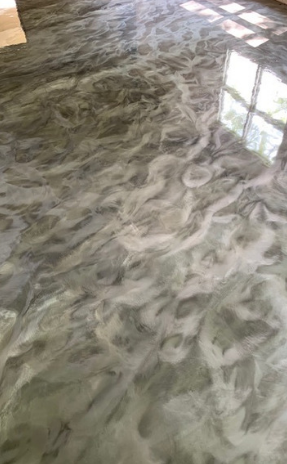 Biviano Carpet One Floor & Home now offers epoxy flooring! Epoxy systems are based on a combination of resins and hardeners. When mixed together, the resin and hardener chemically react to form a rigid plastic material. The final material is strong, durable, resistant, and bonds extremely well to most base layers. Epoxy floors are so strong that they're often used in heavy traffic areas such as industrial environments, hospitals, or sports facilities. They also make the perfect flooring for garages, basements, and commercial buildings.
Epoxy is normally applied over existing concrete floors to provide a high-performance, smooth, and durable surface that can withstand heavy loads and last for years!
There are several advantages when it comes to choosing epoxy flooring such as creating a seamless surface that can last many years, requiring little or no major maintenance and is durable and easy to clean, and offers enhanced safety when the surface contains anti-slip additives.